Frequently Asked Questions
FAQ
PRO-TOOLS
What is The Curve and how does it work?
---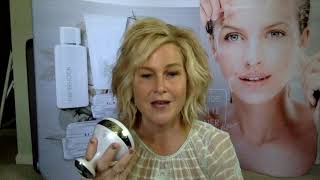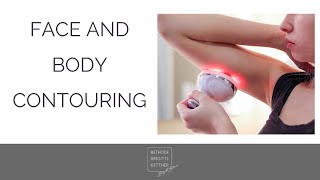 The Curve is a multi-functional (4-in-1) professioal grade device that uses four innovative and effective techniques that stand for rejuvenation of the skin, optimal shaping of the body and a significant reduction of cellulite.
---
Microdermabrasion Device
---
The Microdermabrasion unit is a gentle, yet effective, hand-held, portable exfoliating device that removes dead skin cells and impurities while helping to even out skin tone and texture. The vacuum lift system increases blood flow and brings oxygen to the surface while stimulating natural collagen production & improvement of acne scars, Creates radiant & smooth skin. The different exfoliating diamond tips for face, acne scarring, or the body are easily interchangeable and easy to clean.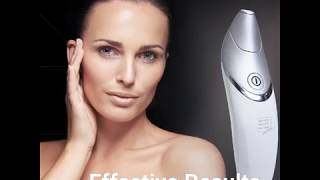 ---
Volero Cleansing Brush/2 Speeds
---
Hand-held soft silicon brush gently cleans and massages the skin. Offers two speeds and two different surfaces. Great for on-the-go travel. Leaves your skin clean and refreshed. Use with the Foamy Cleansing Cream.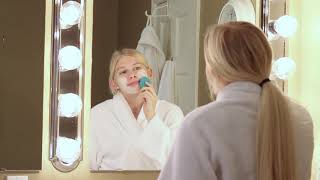 ---
---
TREATMENTS
What is a Micro-Current Face Lift and how does it work?
---
A microcurrent facial is often referred to as a "natural" facelift. ... A microcurrent facial emits extremely low-voltage electrical currents (hence 'micro' current), which mirror your own body's electrical currents, on a cellular level to repair damaged skin and stimulate collagen and elastin production. The result is visible, lifting, firming and smoothing of the skin. A series of treament is recommended for therapeutic results.

---
What is Rezenerate?
---
What is Rezenerate? Rezenerate uses a professional grade, state of the art wand featuring nano-technology to address a variety of skincare concerns including uneven skin tone and texture, fine lines, wrinkles, blemishes, etc. This unique device uses a disposable, single use cartridge containing a specially designed silicon chip. Not only will you achieve great results, Rezenerate is painless and non-invasive like similar medical procedures.
---
What does Rezenerate do?
---
The Rezenerate silicon chip creates millions of microscopic channels in the uppermost layersof the skin, thereby making it ultra-absorbent for product penetration.It is important to note that when the skin is conditioned, topically applied serums will absorb 7 to 10 times more effectively resulting in an acceleration of desired results. Rezenerate... Increases product absorption and efficacy Reduces fine lines and wrinkles instantly Improves sun damage and blemishes Gives a delayed, yet gentle micro peel
---
What to expect after a Rezenerate facial?
---
How long is the recovery period? Answer: There is no extended recovery period and customers can usually apply makeup and go out a few minutes after the facial is complete. Some customers may experience a slight redness or tingling for a few hours after the facial depending on how aggressively the aesthetician administers it. In some case mild flaking may also occur. An SPF moisturizer of 40 or higher is recommended for the next 7 days. What to expect after a Rezenerate Facial? Days 0-2 Instant reduction in fine lines and wrinkles, tighter, firmer skin and a radiant glow for the next 48 hours Days 3-5 You may experience more dryness than normal as the gentle, delayed micro peel takes place Days 5-7 Tighter, more evenly toned skin is visible as a new, fresh layer of skin surfaces A series of 4-6 Rezenerate Facials is recommended over the course of 2-3 months for maximum results in conjunction with professional skincare products. My choice is DNA Skin Institute & Truth Skin Care Rezenerate Facials performed in a series will be done at 2 week intervals. After the completion of a series, monthly treatments can be done for maintenance.
---
How Rezenerate does it work?
---
Rezenerate utilizes the breakthrough science of Nano-Technology, the pressure points of Acupressure, Facial Exercises, and the cool touch of Cold Therapy and our series of proprietary processes to create what we have dubbed the "Rezenerate Nano-Tech Golden Ratio." This "Golden Ratio" consists of the meticulously engineered structural shape of our "Nano Pyramids"; the cutting-edge raw materials used to create them; our iterated quantity of Nano Pyramids coupled with their exact spatial relationship; the specifically designed amplitude of the Rezenerate Tip's oscillation upon the stratum corneum and the perfectly calibrated speeds in the Rezenerate WandPro and Wand motors. It is these "often imitated but never duplicated" precision-tuned specifications of the Rezenerate NanoFacial System that deliver consistent results time and time again.
---
---